Fastest And Most Lightweight Sliding Windows
uPVC Sliding Windows Manufacturers
uPVC Sliding Windows Manufacturers
BVL Building Solutions ( BVLBS ) is the Strategic Business Unit of GERMAN & INDIAN uPVC Doors & Windows manufactures with a wide range of high-quality sliding Doors & Windows. We are a bunch of experts with the expertise and knowledge to create GERMAN uPVC window profiles, exceeding in the performance and offering bespoke visuals and perfectly complementing any property they're installed into. We offer a range of Residential & COMMERCIAL windows, available in White & Wooden shade colours.
We pride ourselves on our customer-first approach. From ordering through to delivery, we aim to provide you with the service & support tools to make your life easier, and our windows prices are competitive in the market.
Our uPVC window profiles are affordable, durable, low-maintenance, and secure, with adequate insulation and thermal properties.

We take great pride in our customer-centric approach. We want to make your life easier from when you place your order until your customized windows are delivered. uPVC Windows enhances the quality of life through better design and different solutions, including acoustic comfort, privacy, and security.
SAINT GOBAIN ( World's Largest Glass Manufacturer ) as a channel partner for glass. Our team do have strong  expertise in glass to design windows that will stand out in style.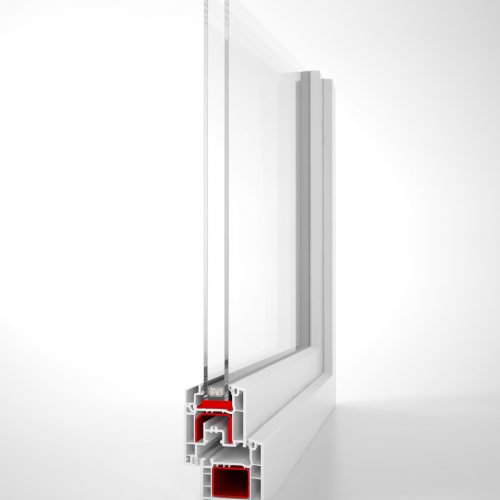 uPVC sliding windows in bangalore are a popular choice for modern homes due to their many benefits and advantages. These windows are made from unplasticized polyvinyl chloride (uPVC), a durable and long-lasting material that is resistant to rot, rust, and corrosion. The frames of uPVC sliding windows are designed to provide superior insulation, which can help to reduce your energy bills and make your home more comfortable throughout the year. This type of window is also low maintenance, requiring only occasional cleaning with soap and water to keep them looking great.
One of the main benefits of uPVC sliding windows is their ease of operation. These windows can be easily opened and closed by sliding horizontally on tracks, providing a smooth and effortless operation. This design also allows for greater ventilation control, with the ability to adjust the opening to let in just the right amount of air. Another key benefit of uPVC sliding windows is their security features. These uPVC windows suppliers in bangalore are designed with a multi-point locking system, providing added security to your home. This makes them an excellent choice for homeowners concerned about keeping their property safe and secure. 

uPVC sliding windows in hyderabad also offer a range of design options to fit your home's aesthetic. They come in a variety of styles, colors, and finishes to match the unique design needs of your home. This allows you to choose a window that not only meets your functional needs but also enhances the overall look and feel of your home. In addition to their many benefits and customization options, uPVC sliding windows are also environmentally friendly. They are made from a recyclable material, which means they can be repurposed at the end of their lifespan. This helps to reduce the environmental impact of your home while providing a high-quality window solution.
Overall, uPVC sliding window manufacturers in Hyderabad are an excellent choice for homeowners looking for a reliable and energy-efficient window solution that offers security, customization, and low maintenance requirements. With their many benefits, these windows provide a long-lasting and cost-effective investment in your home.