Designed And Fashionized Sliding Doors
Sliding Doors Manufacturers
Sliding Doors Manufacturers
BVLBS are the South india's largest manufacturer of UPVC Door solutions. Our wide range of design options allows you to choose the best spatial solution for your home. Whether for a balcony or a terrace or even the entrance, UPVC contemporary doors transform the look of your house inside out.
the material used for manufacturing UPVC doors is a UV blended form of PVC. Hence all UPVC doors for balcony offer a tough protection to your house from several physical elements like noise, dust, rain, storm, pollution, termite, insects, and heat etc.
Additionally, GERMAN & INDIAN uPVC Doors and Windows can be accessorized with high-quality door locks and handles. All doors are steel reinforced, fusion welded and multi-chambered to provide a tough frame and a strong cash that guarantee a lifetime service. Colour options (wooden Texture shades) for frames and sashes are available to ensure that you can add the last bit of customization to your already customized door.
SAINT GOBAIN ( World's Largest Glass Manufacturer ) as a channel partner for glass. Our team do have strong  expertise in glass to design windows that will stand out in style.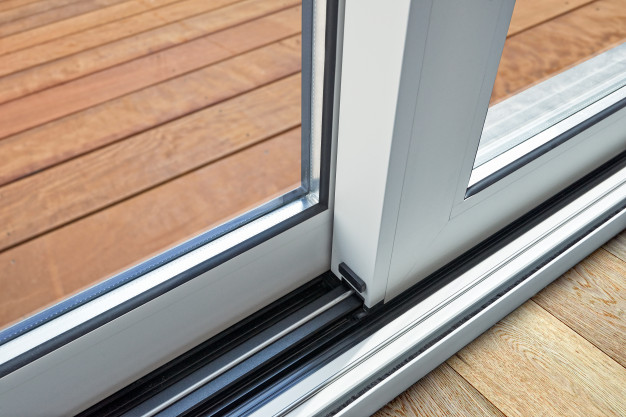 uPVC sliding door manufacturers in Hyderabad are an excellent choice for homeowners who want to add both style and practicality to their homes. These upvc sliding door manufacturers in Bangalore are made from high-quality uPVC, which is a thermoplastic material that is incredibly durable and long-lasting. uPVC is resistant to weathering, corrosion, and rot, which makes it ideal for use in doors and windows. Additionally, uPVC is an excellent insulator, which means that it can help to keep your home warm in the winter and cool in the summer. This can help to reduce your energy bills and make your home more comfortable all year round.

These uPVC sliding doors in bangalore are designed to slide smoothly and quietly along their tracks, which makes them effortless to operate, even for children or elderly individuals. Additionally, uPVC sliding doors can be configured to open from either the left or right side, which gives you greater flexibility in terms of how you use your indoor and outdoor spaces. Whether you are entertaining guests, enjoying a barbecue or simply relaxing on your patio, uPVC sliding doors provide a seamless and convenient way to connect your home to the great outdoors.
One of the most significant benefits of best uPVC sliding doors in hyderabad is their ease of use. Unlike traditional hinged doors, which require a wide clearance space, sliding doors operate by gliding along a track. This means that they take up very little space when they are open, which can be a significant advantage in smaller homes or rooms. Additionally, sliding doors are incredibly easy to open and close, even for those with limited mobility. This makes them an excellent choice for people who want to make their homes more accessible to elderly or disabled family members or visitors. Overall, uPVC sliding door suppliers in bangalore are a stylish, practical, and energy-efficient addition to any home.